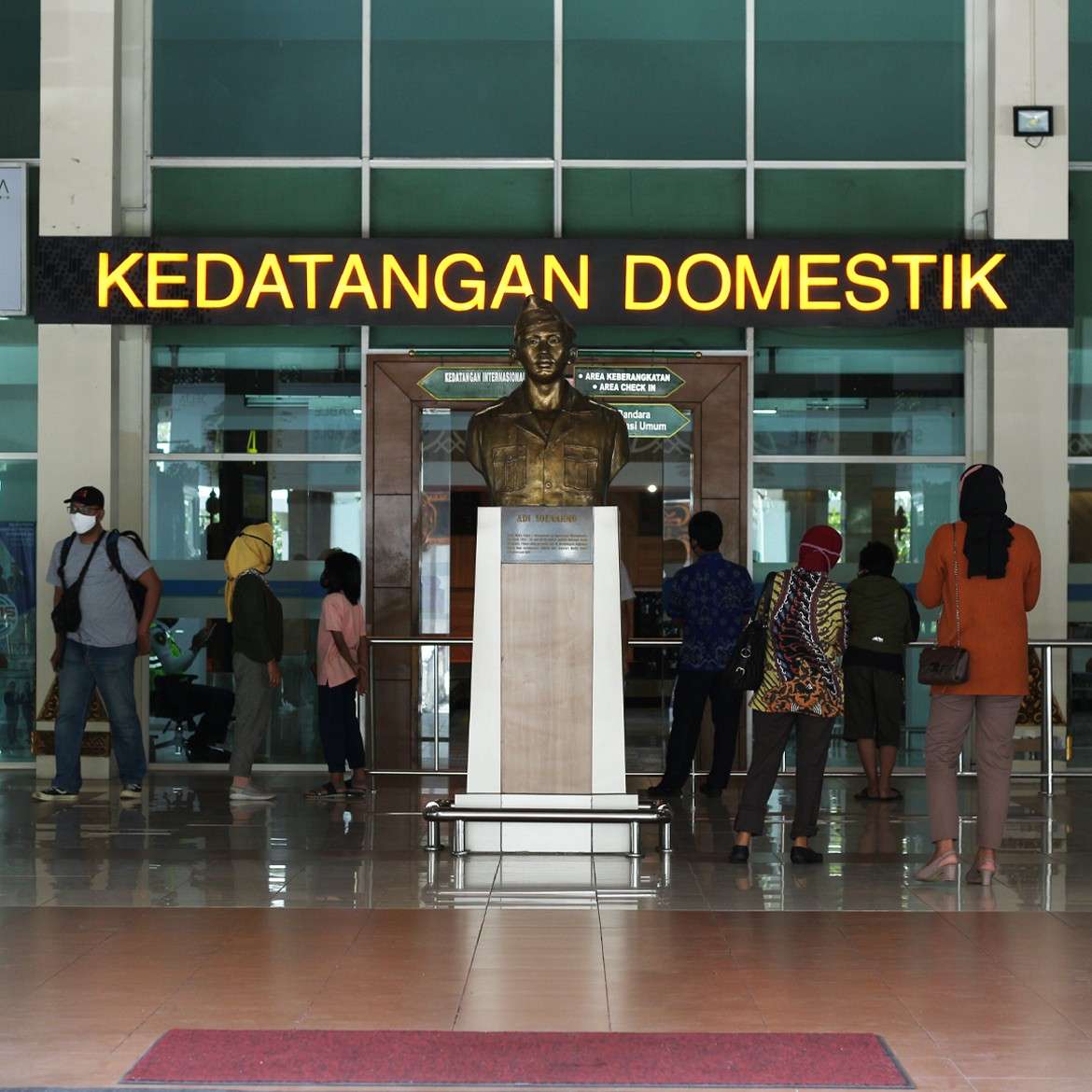 Boyolali – In accordance with government regulations regarding the elimination of homecoming at Ramadan and Ied Al-Fitr 1442 H, Adi Soemarmo Airport has reduced operating hours on May 6-17 2021.
The airport has coordinated with the airlines and to anticipate cargo loads, passengers that traveling with special needs or non-homecoming passengers. Adi Soemarmo keep opened flight operational, However, there are changes in operating hours. As for the schedule for flight hours pandemic at Adi Soemarmo Airport nine hours start from 08:00 a.m. – 17:00 p.m. in the period of eliminating the Eid homecoming becomes eight hours start from 09:00 a.m. – 17:00 p.m.
"We have held a meeting with airlines where airlines declare to anticipate cargo loads and non-homecoming passengers, so that during May 6-17 operational hours at Adi Soemarmo Airport start from 09:00 a.m. – 17:00 p.m.," said Yani Ajat Hermawan as General Manager PT. Angkasa Pura I Adi Soemarmo Airport.
Yani Ajat also explained that operational hours during pandemic for nine hours start from 08:00 a.m. – 17:00 p.m.
Meanwhile, the number of passengers at Adi Soemarmo Airport since April 1, 2021 has experienced an increase in passengers. The average passengers per day is 1.000 – 1.100 passengers. Even on Sunday (5/2/2021) the number of passengers reached 1.800 people.
"There are Genose service at Adi Soemarmo Airport also very helps passenger for fulfill the flight requirements," said Yani Ajat Hermawan.
His part will also anticipate an increasing the passengers before May 6, 2021. Although there are no additional flights from the airlines, there are still 6-8 flights arriving or around 12-16 fights per day. For airlines that are still operating namely Garuda Indoesia, Lion Air, Citilink, Batik Air and NAM Air.
The airport has also held socialization for Airlines so that th Airlines will also held a strategy for their passengers, for example the passengers departing in the morning can be combined with afternoon flights with the same destination. Yani Ajat also said that his part would request data from Airlines for No Operational during May 6-17, 2021.