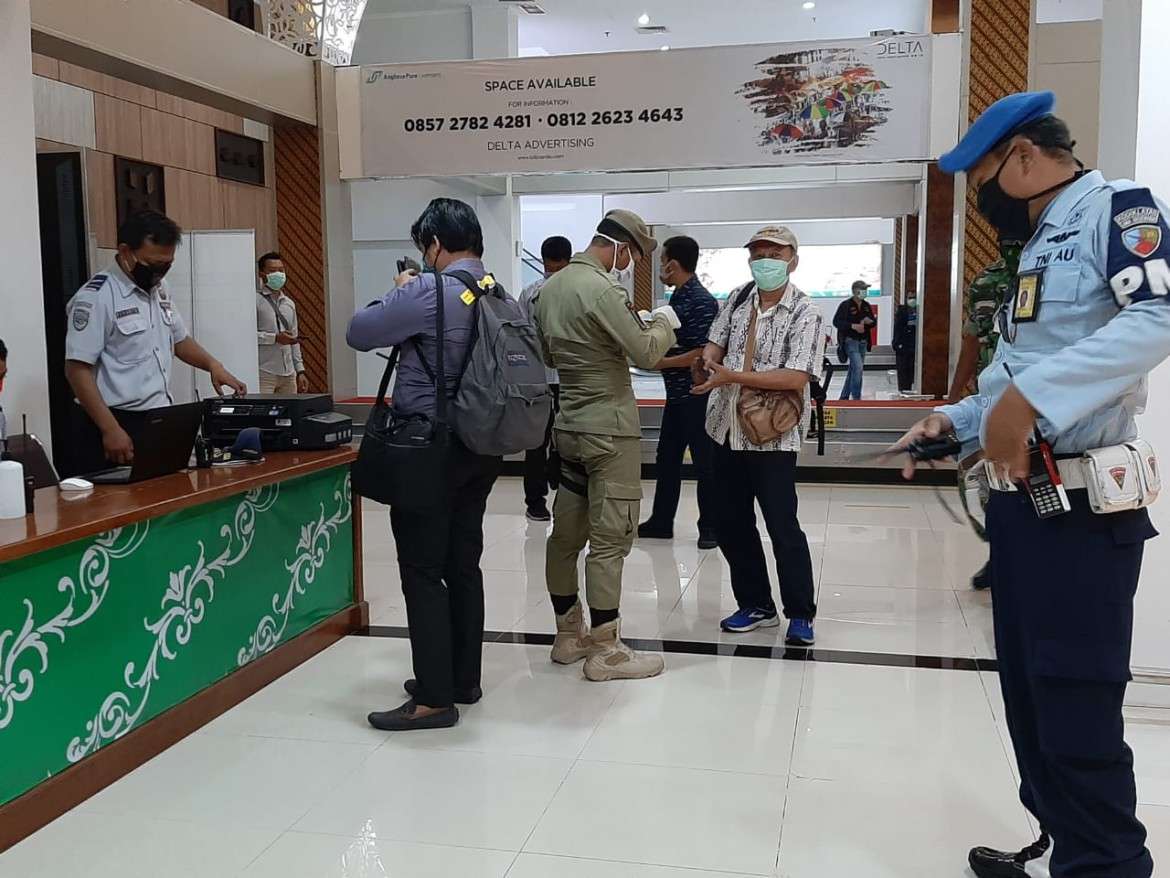 Boyolali - Passengers arriving at Adi Soemarmo Airport today, Thursday (9/4) with the aim of Solo, will be recorded by officers from the Surakarta City Transportation Agency in the domestic arrivals hall. This is done after the Mayor of Surakarta has established a Standard Operating Procedure for travelers using public transportation and private vehicles during the pandemic period in the Solo city.
For passengers with the aim of Solo City to be directed to the Quarantine Location using the Quarantine Bus, which has been prepared to Graha Wisata for further data collection.
" We support the efforts of the Surakarta City Government to prevent the transmission of Covid-19. One of them is by directly registering arriving passengers through Adi Soemarmo Airport going to Solo City," said Abdullah Usman as a General Manager of PT. Angkasa Pura I Adi Soemarmo Airport.
Abdullah Usman also added that this examination this done by involving the Solo City Transportation Service, Indonesian Air Force, Airport Officers, KKP and Satpol PP. Temporary data directed towards Quarantine's location as many as 22 people. Consisting of 18 passengers of Batik Air ID 7368 who landed at 09.45 a.m. and 4 passengers of Citilink QG 122 who landed at 11.43 a.m.